Comparing Playstation's launch lineups
Absolutely Sony is one of the best three consoles company, along with Microsoft and Nintendo. Even so in its background there were not just achievements. Today I want to review its launch lineups for example.
Playstation
The very first playstation was presented on 9th September, 1995. PS One did not have a big launch lineup, however undoubtedly we can discover numerous pearls, that would start to shine some time following (we're plainly mentioning Rayman).
Game
Publisher
Air Combat
Namco
Battle Arena Toshinden
Sony
ESPN Extreme Games
Sony
Jumping Flash!
Sony
Kileak: The DNA Imperative
Sony
NBA Jam: Tournament Edition
Acclaim
Rayman
Ubisoft
Ridge Racer
Sony
Street Fighter: The Movie
Acclaim
The Raiden Project
Sony
Total Eclipse Turbo
Crystal Dynamics
Zero Divide
Time Warner Interactive
Playstation 2
The new millennium started out very well for Sony. They published the second release of their -currently well-known- lineup, unconscious that second release would've generated a lot of good results. Let's discover precisely why:
Game
Publisher
Armored Core 2
Agetec
DOA2: Hardcore
Tecmo
Dinasty Warriors 2
Koei
ESPN International Track and Field
Konami
ESPN Winter X Games Snowboarding
Konami
Evergrace
Agetec
Fantavision
Sony
Gungriffon Blaze
Working Designs
Kessen
EA
Madden NFL 2001
EA
Midnight Club: Street Racing
Rockstar
Moto GP
Namco
NHL 2001
EA
Orphen: Scion of Sorcery
Activision
Q-Ball: Biliards Master
Take Two Interactive
Ready To Rumble Boxing: Round 2
Midway
Ridge Racer V
Namco
Silent Scope
Konami
Smuggler's Run
Rockstar
SSX
EA
Street Fighter EX3
Capcom
Summoner
THQ
Surfing H3O
Rockstar
Swing Away Golf
EA
Tekken Tag Tournament
Namco
TimeSplitters
Eidos
Unreal Tournament
Infogrames
Wild Wild Racing
Interplay
X-Squad
EA
Playstation Portable
In 2005 Nintendo was fundamentally ruling the portable video games consoles industry, so Sony chose to enter it, with its first portable console, the PSP.
Game
Publisher
Ape Escape: On The Loose
Sony
Darkstalkers Chroncile: The Chaos Tower
Caocom
Gretzky NHL
Sony
Lumines
Ubisoft
Metal Gear Acid
Konami
NBA
Sony
Need for Speed Underground: Rivals
EA
NFL Street 2 Unleashed
EA
Spider-man 2
Activision
Tiger Woods BGA Tour
EA
Tony Hawks's Underground 2 Remix
Activision
Twisted Metal: Head-On
Sony
Untold Legends: Brotherhood of the Blade
Sony
Wipeout Pure
Sony
World Tour Soccer
Sony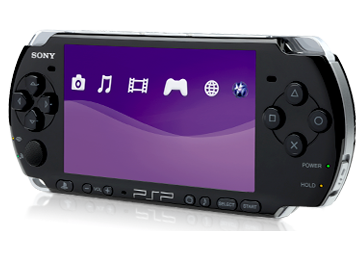 Playstation 3
The PS3 failed to have the envisioned achievement when it was released, primarily due to its huge cost and poor lineup. And also Sony paid for this error. But let's take a look at the launch lineup:
| Game | Publisher |
| --- | --- |
| Call of Duty 3 | Activision |
| Genji: Days of the Blade | Sony |
| Madden NFL 07 | EA |
| Marvel Ultimate Alliance | Activision |
| Mobile Suit Gundam: Crossfire | Namco |
| NBA 07 | Sony |
| NBA 2K7 | 2K Sports |
| Need for Speed Carbon | EA |
| NHL 2K7 | 2K Sports |
| Resistance: Fall of Man | Sony |
| Ridge Racer 7 | Capcom |
| Tiger Woods BGA Tour 07 | EA |
| Tony Hawks's Project 8 | Activision |
| Untold Legends: Dark Kingdom | Sony |
Playstation Vita
On February 22, 2012 Sony released PSVita, the 2nd portable gaming console of the Japanese multinational corporation. Its launch lineup was solid, and right now Sony continues to support it.
Game
Publisher
Army Corps of Hell
Square Enix
Asphalt: Injection
Ubisoft
Ben 10: Galactic Racing
D3
BlazBlue: Continuum Shift Extend
Aksys
Dungeon Hunter: Alliance
Ubisoft
Dinasty Warriors Next
Tecmo Koei
Escape Plan
Sony
F1 2011
Codemasters
FIFA Soccer
EA
Hot Shots Golf: World Invitational
Sony
Hustle Kings
Sony
Lumines: Electronic Symphony
Ubisoft
ModNation Racers: Road Trip
Sony
Michael Jackson: The Experience
Ubisoft
Ninja Gaiden Sigma Plus
Tecmo Koei
Rayman Origins
Ubisoft
Super Stardust Delta
Sony
Tales From Space: Mutant Blobs Attack
Sony
Touch My Katamari
Namco Bandai
Ultimate Marves vs. Capcom 3
Capcom
Uncharted: Golden Abyss
Sony
Virtua Tennis 4
SEGA
Wipeout 2048
Sony
Playstation 4
We are at the end of our trip, with the latest Sony's console, presented in North America on November, 15 2013. The launch lineup was astonishing, the most important among the other ones. We're able to identify a few exclusives, at the same time with some multi-platform games just like Battlefield 4 and Call Of Duty Ghost.
Game
Publisher
Assassin's Creed 4: Black Flag
Ubisoft
Battlefield 4
EA
Blacklight: Retribution
Zombie Studios
Call of Duty: Ghost
Activision
Contrast
Focus Home
DC Universe Online
Sony
DiveKick
One True Game Studio
Escape Plan
Sony
FIFA 14
EA
Flow
Sony
Injustice: Gods Among Us Ultimate
Warner Bros.
Just Dance 4
Ubisoft
Killzone: Shadow Fall
Sony
Knack
Sony
LEGO Marvel Super Heroes
Warner Bros.
Minecraft
Mojang
NBA 2K14
2K Sports
NBA Live 2014
EA
Need for Speed: Rivals
EA
Pinball Arcade
FarSight Studios
Playroom
Sony
Putty Squad
System 3
Resogun
Sony
Sound Shapes
Sony
Super Motherload
XGen Studios
Switch Galaxy Ultra
Atomicon
Tiny Brains
Spearhead Games
Warframe
Digital Extremes
War Thunder
Gaijin Entertainment